Fall Activities
THINGS TO DO IN TREMBLANT
Take advantage of gorgeous surroundings when you enjoy the variety of fall activities just steps from Le Westin Resort & Spa, Tremblant.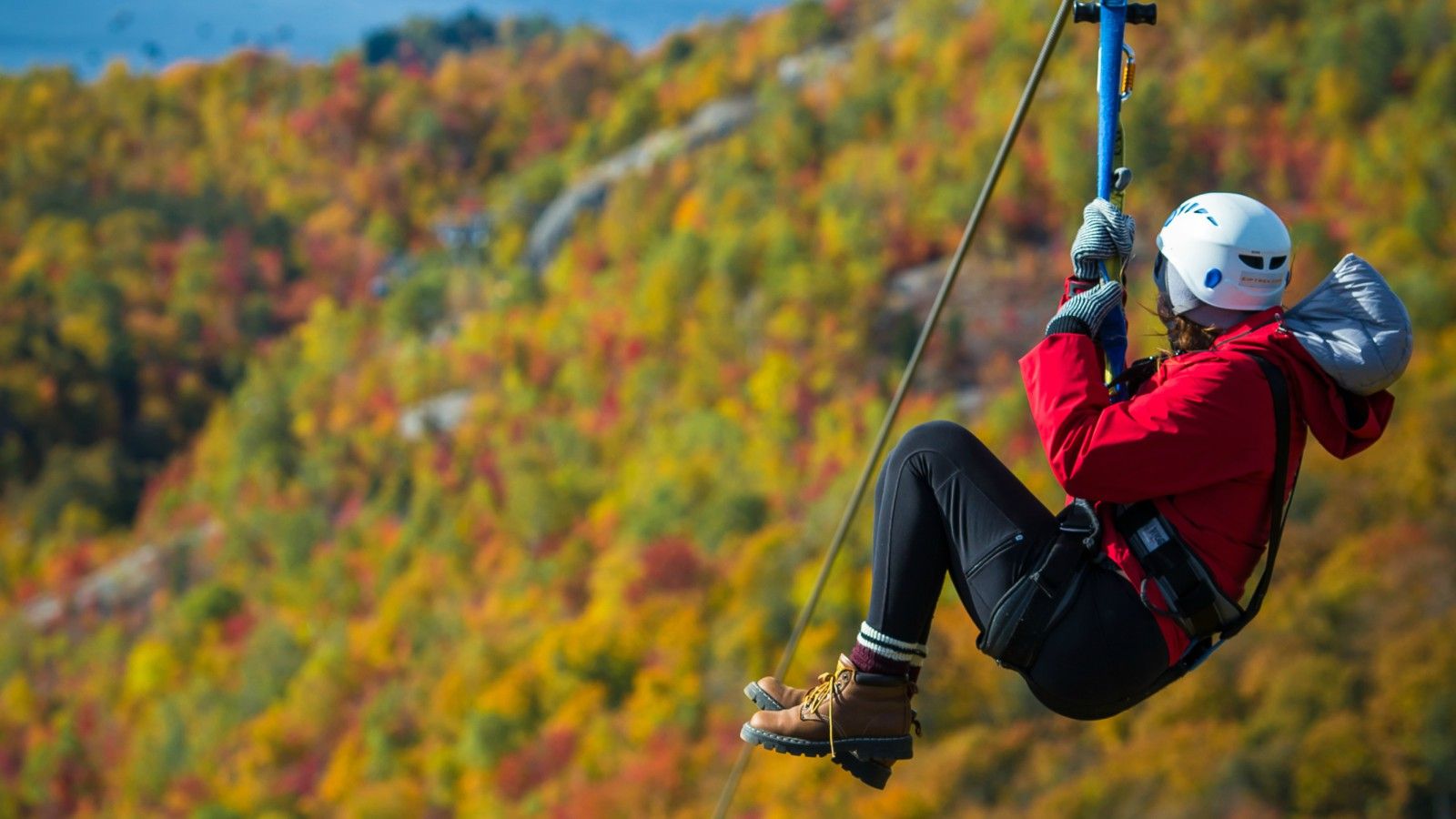 ZIP TREK ECOTOURS
Take your fun to new heights with our sensational tree-tree adventure. Course down zip lines up to 60 feet high in the air and traipse across different types suspended bridges. Try it as a whole new experience in the evening with head lamps.
GOLF COURSES AND DRIVING RANGE
Unwind with a scenic round of golf at one of our two 18-hole championship golf courses. Le Diable is a unique 7,056-yard course surprises with twists and turns and red sand bunkers. Le Géant's 6,836-yard course is settled in the mountainside, providing glorious surrounding for your game.
Practice your swing beforehand at the all-natural grass Le Diable driving range.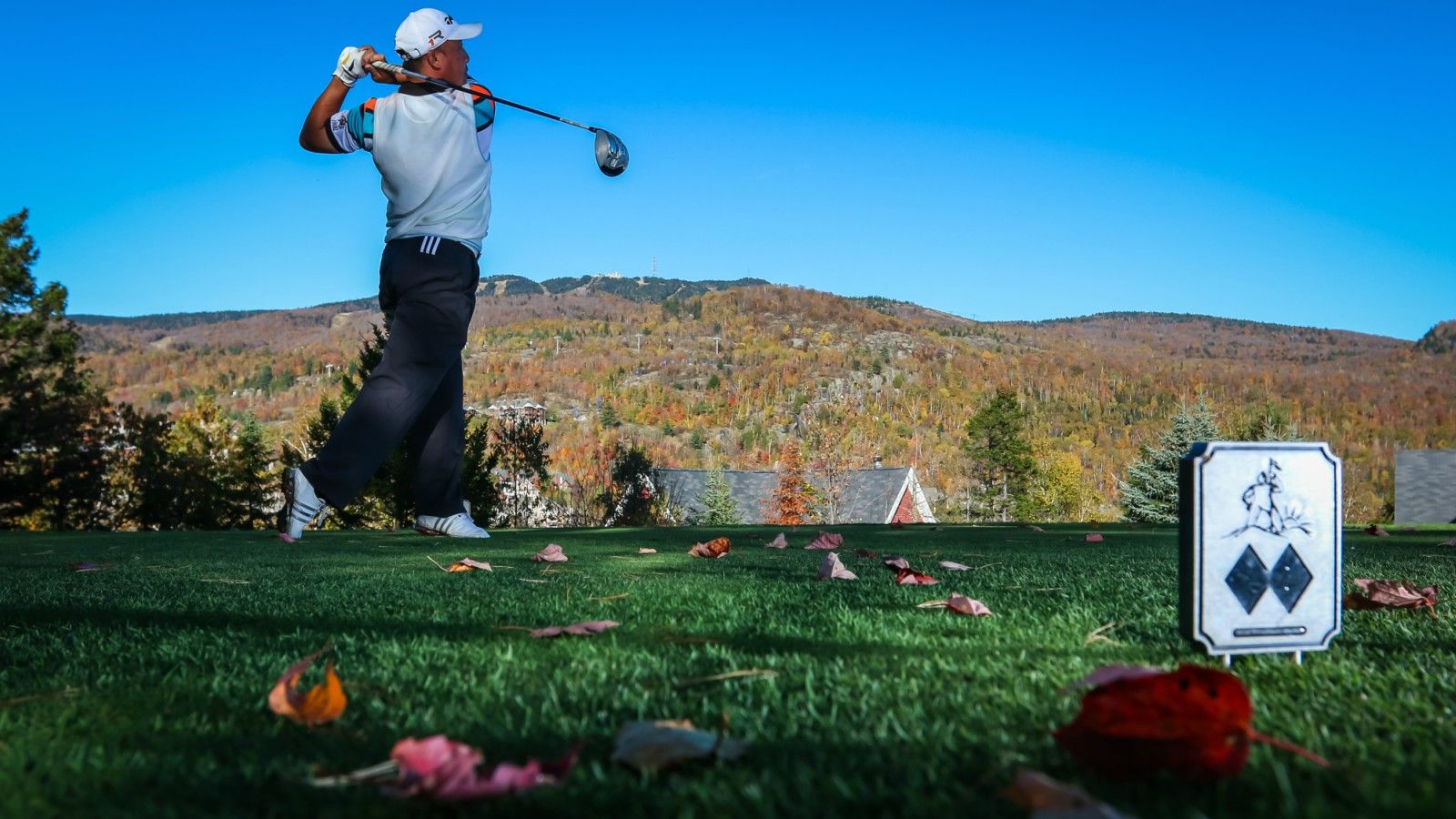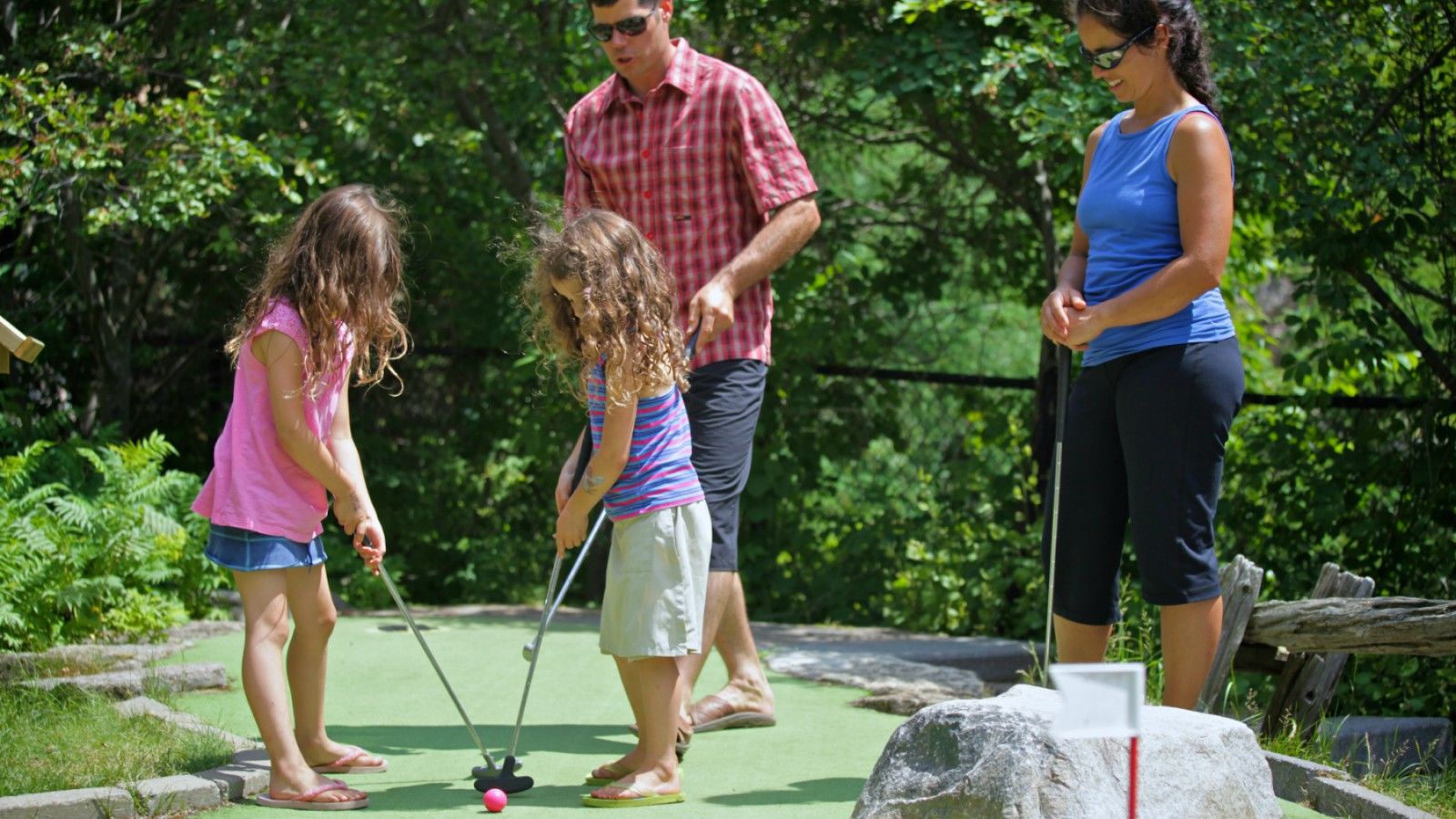 LE PETIT GÉANT MINI GOLF
Bring the whole family golfing at this mini-replica of our Le Géant golf course.
BIKING
Discover the many trails around Mont Tremblant during your stay. Rent a bike at the base of the mountain, and explore the scenic cross-country mountain biking trails. Our rental shop will give you advice on equipment and trails adapted to your level.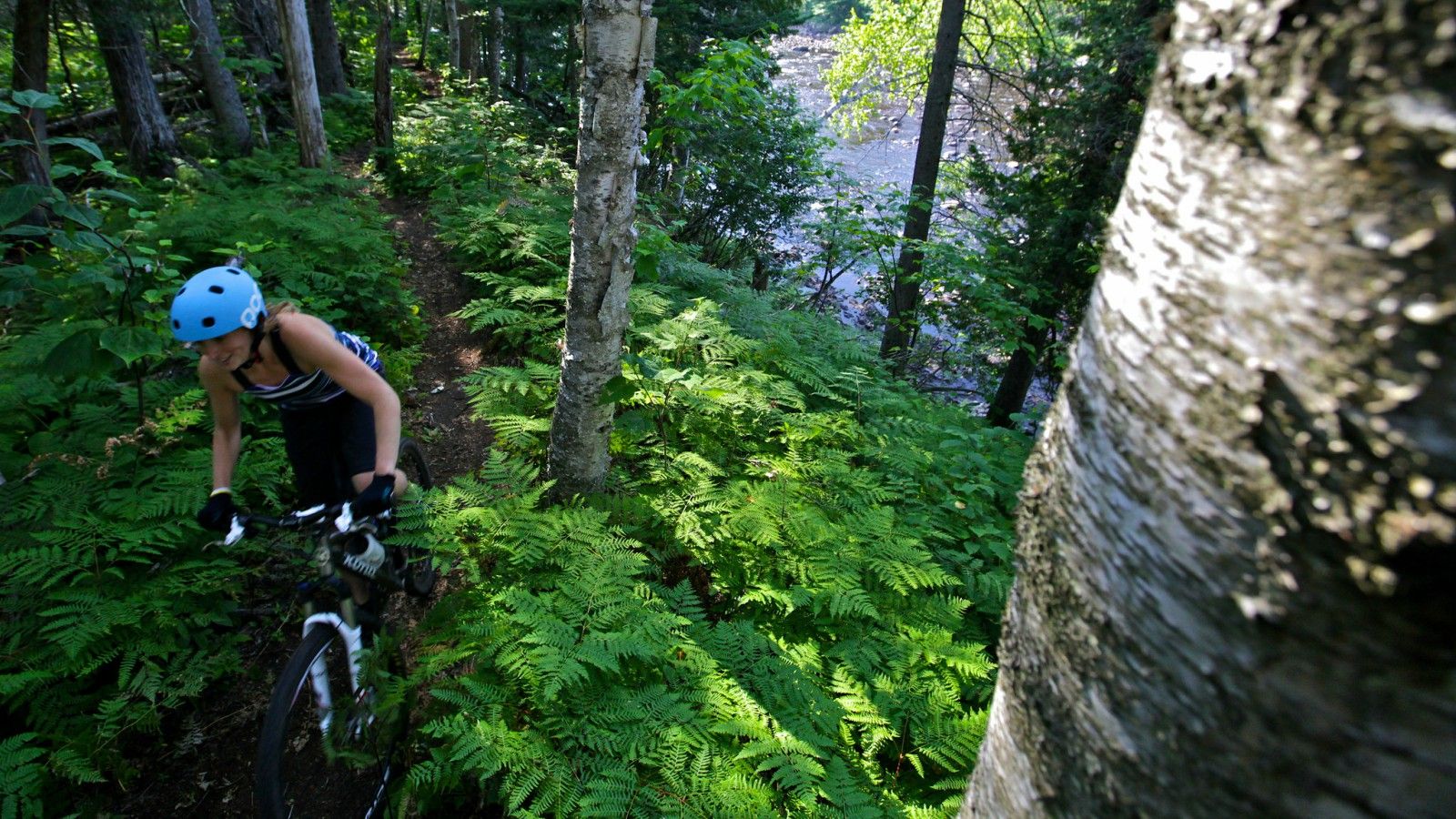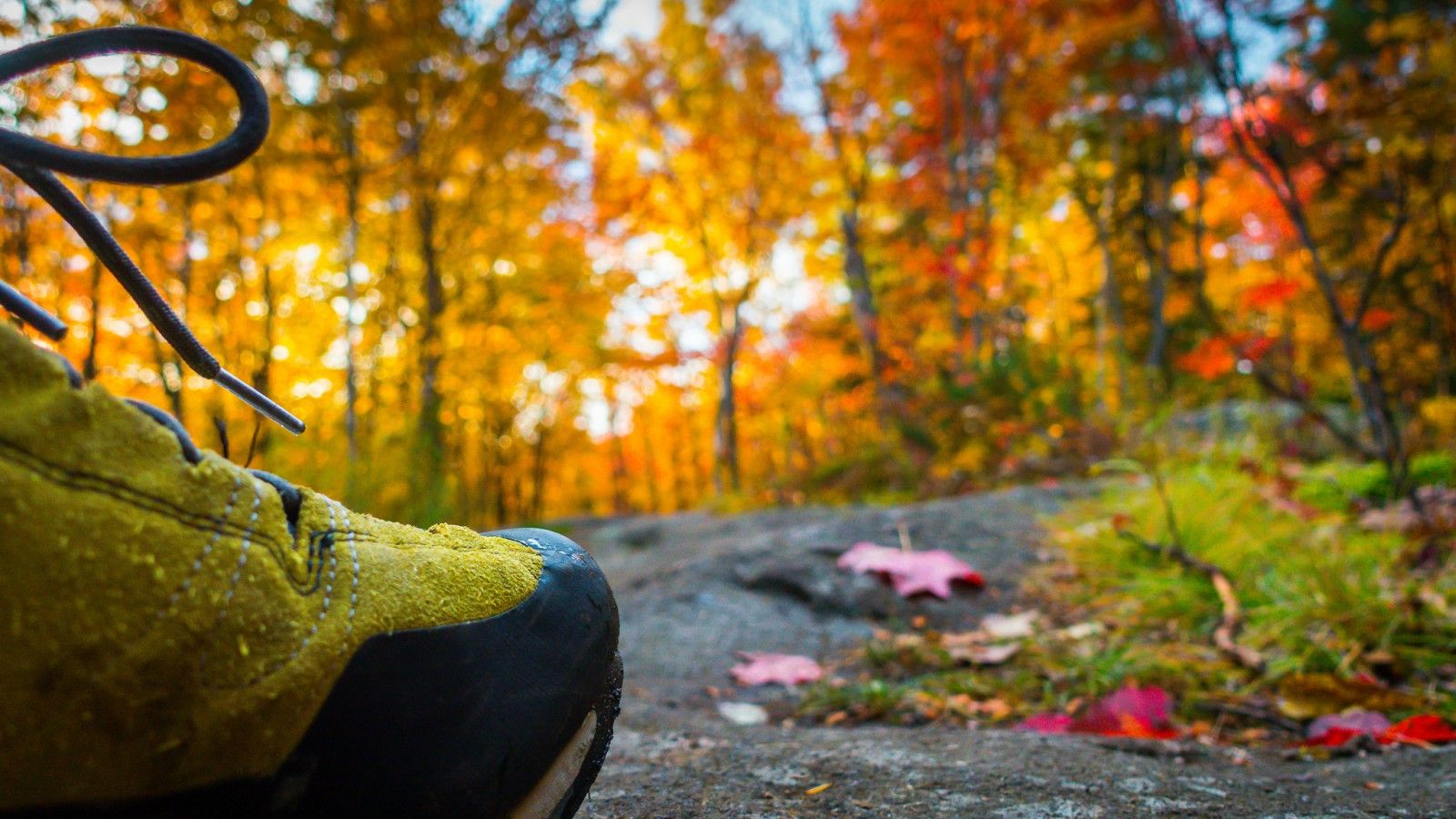 HIKING
Explore the highest peak in the Laurentians. Our 11 hiking trails range from one to 11 kilometres for hikers of all levels. Enjoy spectacular views of waterfalls, streams and lakes at every turn. You may be lucky enough to catch a glimpse of our local deer residents as well.
LUGE
Guests of all ages can cruise on our three-wheeled carts for a thrilling ride down the mountain.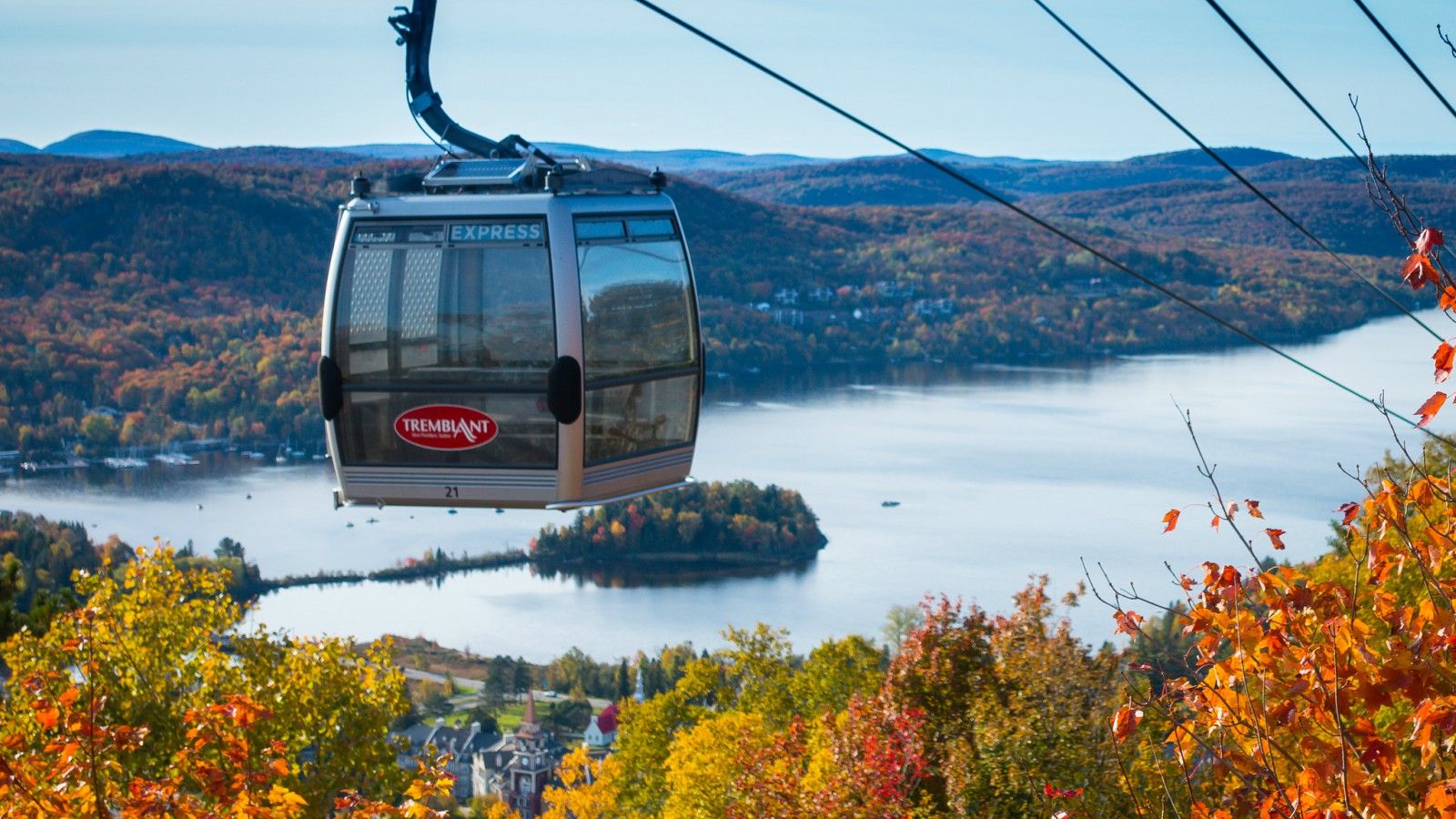 PANORAMIC GONDOLA
Ride to the top of the highest peak in the Laurentians, where you'll find spectacular views and a variety of activities, including hiking trails, an observation tower, Birds of Prey show and more.
MORE FALL ACTIVITIES
Learn more about exciting Mont Tremblant activities during the fall season.
Akropark: Kids of all ages can enjoy this 20-feet high fixed module structure featuring suspended bridges, ropes, stability beams and more.
Casino Mont-Tremblant: Try your hand at the 500 slot machines and wide array of gaming tables at our casino on the mountain.
Cinéma Mont-Tremblant: Catch some of the latest films in French and English at the mountain's two-screen theatre.
Circuit Mont-Tremblant: This racetrack takes advantage of the natural topography, creating a unique race experience from start to finish.
Climbing Tower: Beginners and experienced climbers can find their perfect challenge on this 30-feet high structure.
Cruises on Lac Tremblant: Enjoy beautiful scenery and stories of Lake Tremblant during a 60-minute cruise aboard Le Grand Manitou.
Dune Buggy Tours: Have a blast with the whole family on a guided tour in a dune buggy, an all-terrain vehicle that drives just like a car and is equipped with 3-point seatbelts.
Eurobungy: Experience all the thrills of bungee jumping without any of the risks.
Fishing: Enjoy a variety of fishing experiences for anglers of all levels on Lac Tremblant and Lac Ouimet.
Airplane and Helicopter Tours: See Mont Tremblant's ski trails, golf courses, race tracks and more from the air in a once-in-a-lifetime airplane or helicopter tour experience.
Karting: Learn the basics of circuit driving in Enduro-Karts that reach speeds up to 90 km/h.
Paintball: Battle at 15 different playgrounds providing endless action and a variety of experiences. All equipment and 300-500 balls are included.
Amerispa: Unwind at the state-of-the-art Amerispa. Enjoy the view as you relax with massages, manicures and pedicures and other spa treatments.
Via Ferrata: Discover Quebec's largest national park with Diable Via Ferrata, a unique mountain experience overlooking the Rivière du Diable valley. Explore this walking and climbing course built onto one of the park's most spectacular cliff faces.
Wilderness Survival Course and Hike: Learn how to survive the wilderness, and gain skills such as starting a fire, navigating without a GPS, building a shelter and much more.
Ziptrek Ecotours: Guests ages 7 and up fly high above the trees and soar down the entire mountain on five ziplines, two of which are more than 1 kilometre long.
All images used with the permission of Station Mont Tremblant.