Winter Activities
THINGS TO DO AT TREMBLANT
Delight in the best of the season with an array of winter activities located just steps from Le Westin Resort & Spa, Tremblant.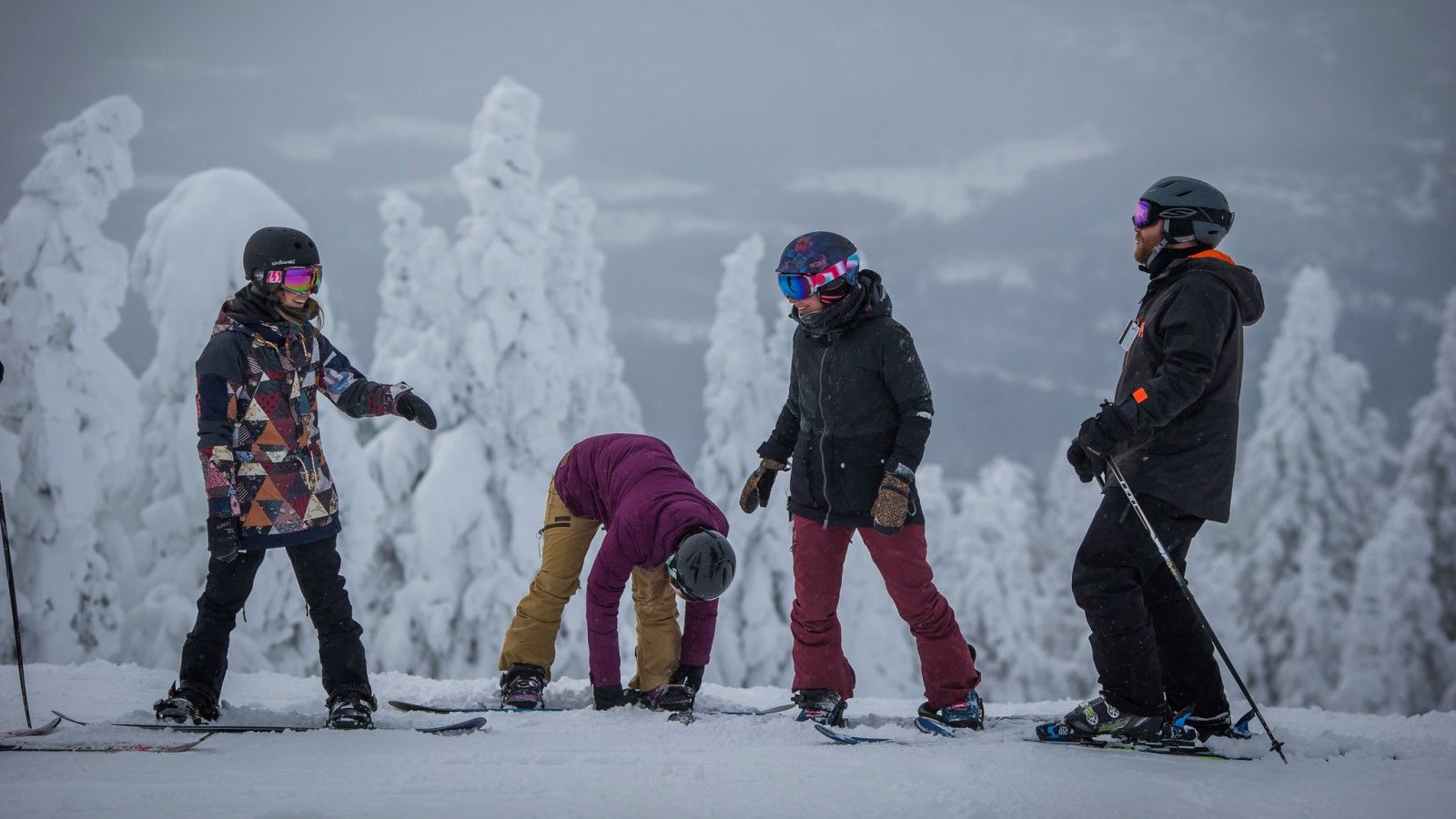 SKIING AND SNOWBOARDING
Hit the slopes at Mont Tremblant this winter. The mountain features four distinct slopes including 49 miles (79 kilometres) of trails over 662 acres. Skiers and snowboarders of all levels will find a challenge plus breathtaking views of the Laurentians.
Experience Mont Tremblant from a different perspective with our newly designated alpine touring trails, or explore 25 square kilometres of varied terrain with scenic views of the Devil's River, forests, lakes and more by cross-country skiing. Also, don't miss the three snowparks providing 30 acres of landscaped terrain for freestyle enthusiasts.

Snow and Weather Report | Tickets and Passes | Trail Map | Snowparks
TUBING TRAILS
Bring the whole family for fun at the snow tubing park. Experience the thrills of eight trails, two rope tows, a picnic area and three restaurants just 15 minutes from Mont Tremblant (public transport available).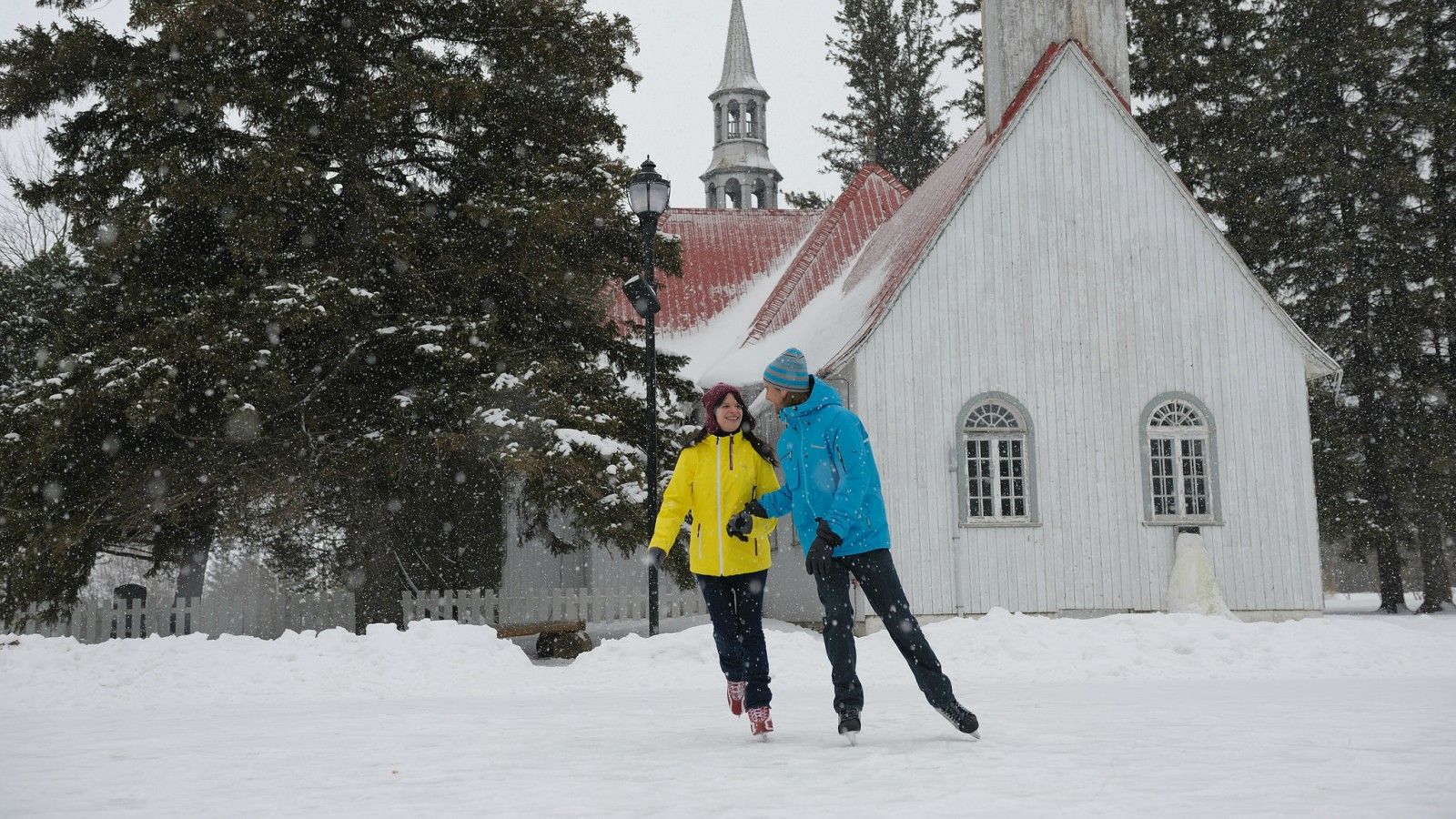 ICE SKATING
Glide across the enchanting ice rink next to the St-Bernard Chapel. Events are organized throughout the season, and music and lighting complete the setting in the evenings.
Open through March 22, 2015
8AM-10PM Daily
Resort guests enjoy free skate rentals from 1-9PM every day
SNOWSHOEING
Explore the 75 kilometres of snowshoe trails passing picturesque lakes, forests, meadows and more. Rent the equipment and go solo or sign up for a guided tour.
Don't miss our Snowshoe and Fondue Tour, a five-kilometre guided trek including traditional fondue in a log cabin in the heart of the forest.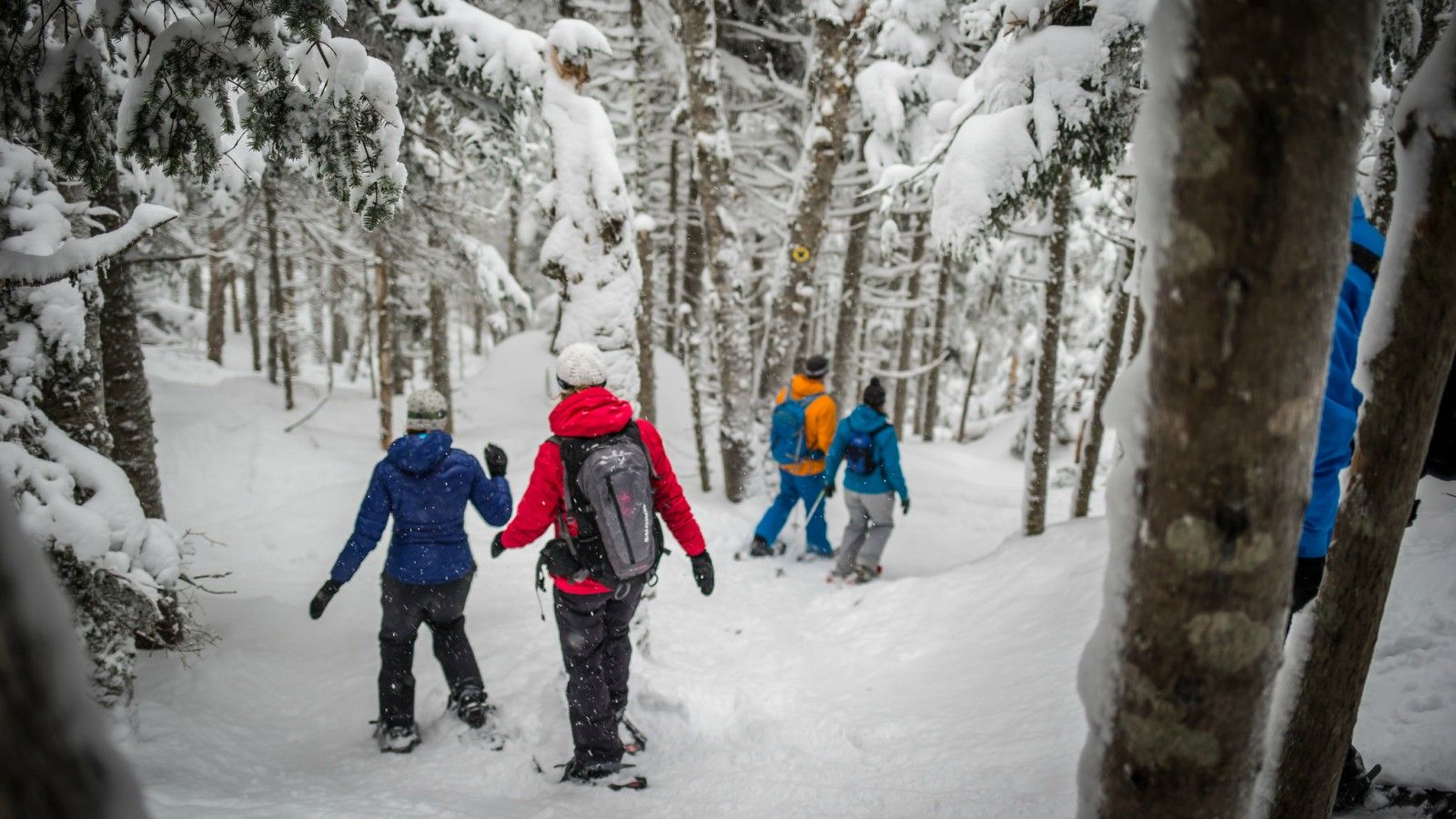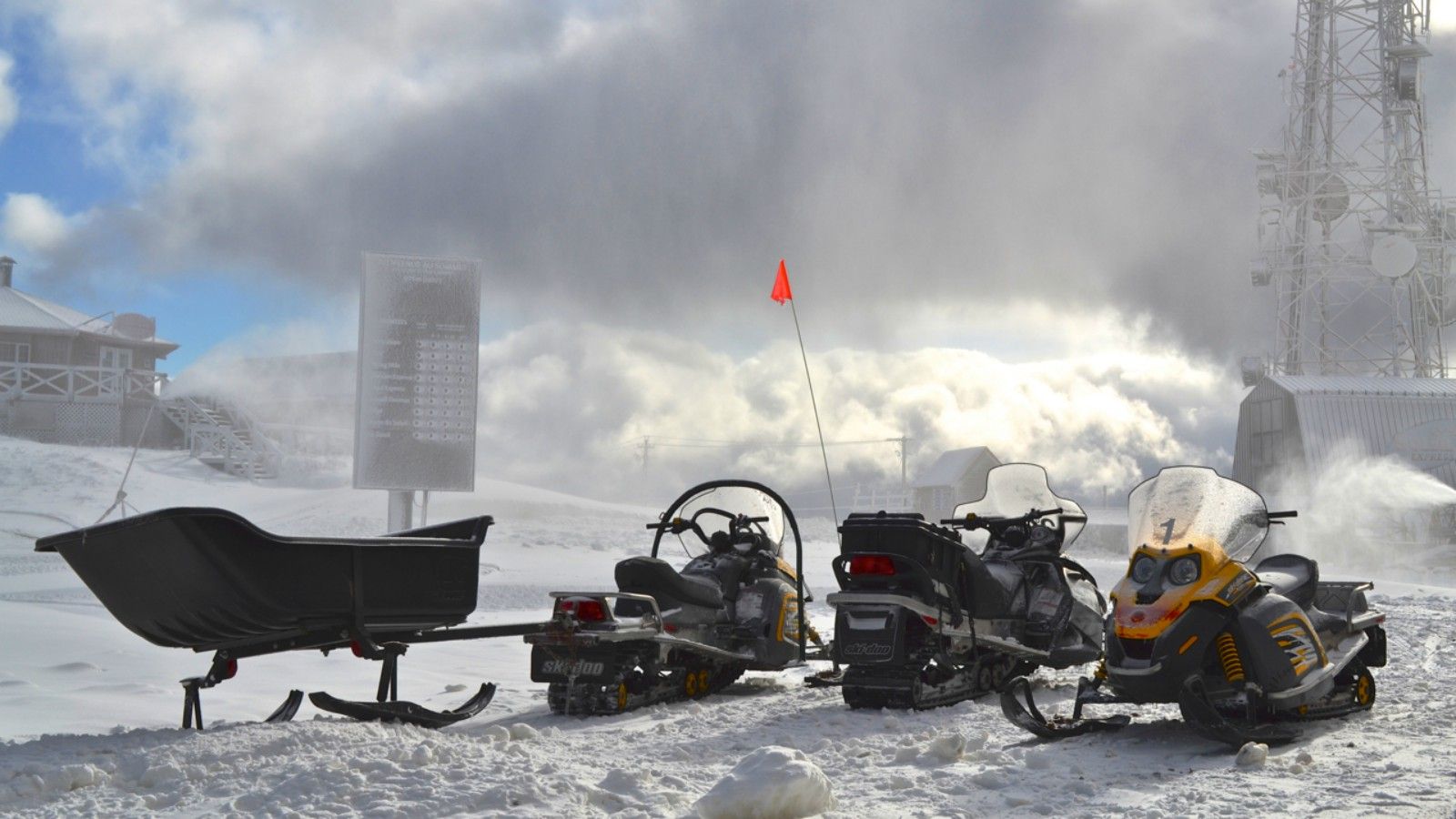 SNOWMOBILE TOURS
Satisfy your taste for adventure with the thrill of a guided snowmobile tour on the latest and safest equipment.
DOGSLEDDING
Bring the whole family for an exciting dogsledding excursion. Choose one of our exciting dogsledding courses through the forest, on the mountain or on valley trails.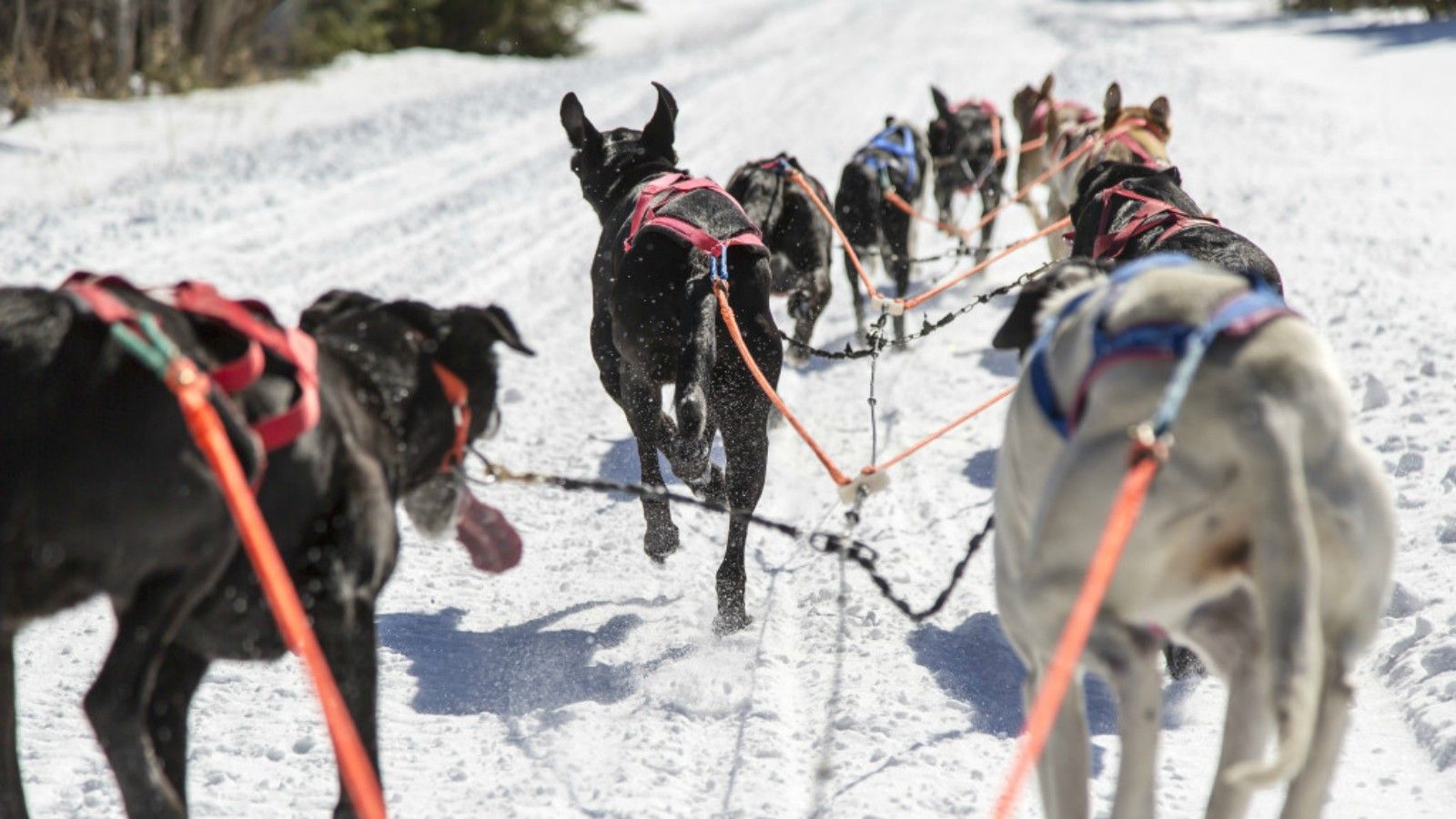 MORE WINTER ACTIVITIES
Learn more about fun Mont Tremblant activities during the winter season.
Sleigh Rides: Relax as you ride a festive horse-drawn sleigh. Take in the sights of the mountain in the evening, or enjoy a day ride as our storyteller and musician entertains your group with legends of Tremblant and Québécois folk songs. Private sleigh rides are also available.
Helicopter Tours: See Mont Tremblant's ski trails, golf courses, race tracks and more from the air in a once-in-a-lifetime helicopter tour experience.
Paintball: Battle at 15 different playgrounds providing endless action and a variety of experiences. All equipment and 300-500 balls are included.
Ice Fishing: Learn a traditional Canadian pasttime on a frozen lake surrounded by picturesque mountains just a few minutes from the resort.
Initiation to Trapping: Spend the day with guide Abigougiche, and learn about the animal kingdom and native techniques once used for trapping.
Wilderness Survival Course and Hike: Learn how to survive the wilderness, and gain skills such as starting a fire, navigating without a GPS, building a shelter and much more.
Aerial Games and Tree Adventures: Take your fun to new heights with our sensational tree-tree adventure. Course down zip lines up to 60 feet high in the air, and traipse across different types suspended bridges. Try it as a whole new experience in the evening with head lamps.
Dogsledding: Bring the whole family for an exciting dogsledding excursion. Choose one of our exciting dogsledding courses through the forest, on the mountain or on valley trails.
Dune Buggy Tours: Have a blast with the whole family on a guided tour in a dune buggy, an all-terrain vehicle that drives just like a car and is equipped with 3-point seatbelts.
Cinéma Mont-Tremblant: Catch some of the latest films in French and English at the mountain's two-screen theatre.
Casino Mont-Tremblant: Try your hand at the 500 slot machines and wide array of gaming tables at our casino on the mountain.
Aquaclub La Source: Refresh yourself at Aquaclub La Source featuring indoor and outdoor pools, saunas, fully equipped fitness centre and personal fitness consultants.
Amerispa: Unwind at the state-of-the-art Amerispa. Enjoy the view as you relax with massages, manicures and pedicures and other spa treatments.
Ice Climbing: Beginners can challenge themselves at an ice-climbing initiation right at the resort.
All images used with the permission of Station Mont Tremblant.